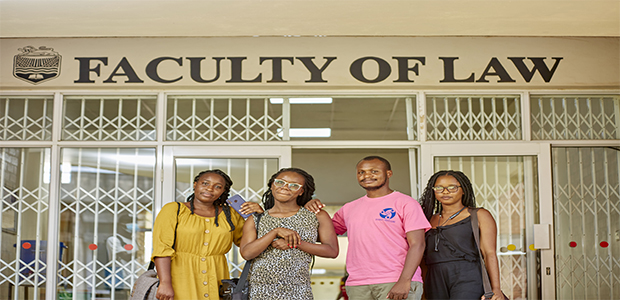 Mission
The Mission of the Faculty of Law is to make outstanding contribution to greater justice, enjoyment and protection of human rights, welfare and development through responsive academic and practical legal education, quality research and covetable expertise primarily for Malawi and Africa.
Focus
The focus of the Faculty, as spelt out in its Mission Statement, is to contribute to the attainment of greater social justice, people's welfare and development, and the enjoyment and protection of human rights. The Faculty is determined that such contribution should be outstanding, contextual and relevant particularly to development needs in the country, the region and beyond. Research, expertise and the development of practical skills are highly valued by the Faculty in its advancement of academic excellence and contribution to the realization of the right to development.
The Faculty of Law occupies a unique place in Malawi's past and present. Every year, since its inception in 1970, the Faculty has admitted some of the best students of the University of Malawi and produced over 600 law graduates who have gone on to make remarkable contribution to national development. The Faculty of Law is proud to count, among its alumni the Chief Justices and many of the current members of the High Court and Supreme Court of Appeal; a Speaker of Parliament; a number of Cabinet Ministers; almost all practicing lawyers in the country and several Attorneys General.
Departments
The faculty has two departments: Foundational Law and Practical Legal Studies. It offers the Bachelor of Laws (Honors) degree and the Master of Laws (Commercial Law).
Staff Values
Members of staff in the faculty share a number of values, including a shared passion for justice, a drive to demonstrate academic and professional excellence, a dutiful team spirit, mutual respect and accountability to colleagues, students and stakeholders.