The Great Hall at University of Malawi is a multi-purpose building that welcomes all to the college campus.
This imposing octagonal-shaped construction stands tall at the Fine and Performing Arts Department and exhibits modern European architecture. Outside, the Hall's stairs ascend to the balcony that lead to two exit doors.

Facilities
The interior design is a testament to architectural versatility: depending on the presentation, conference, drama/play, finale's dinner, graduation ceremony, lecture, wedding and other event that will be taking place in the hall; rostrums which are extra designing blocks; chair rearrangements, a drop down white board, and runaway can be added to complement the function.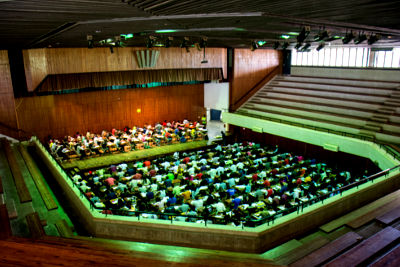 The wooden finish is elegant and subtle enough to allow for different types of decorative needs.
General Usage
The acoustic and lighting design in the Great Hall also makes it ideal for concerts and performances. The long stage gives way to wings that open up when the hall serves as an exam space, and also open to a piano room and little theatre for smaller functions.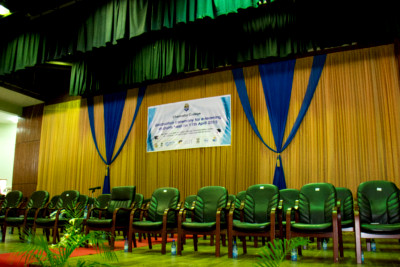 Administrative Usage
The top most floor of the Great Hall is reserved for administrative purposes. It houses a drum room, offices for lecturers and Dean of Humanities including their personal and support staff.
The Great Hall is rightfully named as it may be used and booked for many purposes. More importantly it is evidence of the bold, diverse and cultural confidence of University of Malawi as the only liberal arts college in Malawi.