The Library
The principal function of libraries in any educational facility is to support teaching and research. This is no exception at Chancellor College. The college library is located directly in front of the main quadrangle.
The library is an integral part of the college's mission which revolves around teaching, research and consultancy.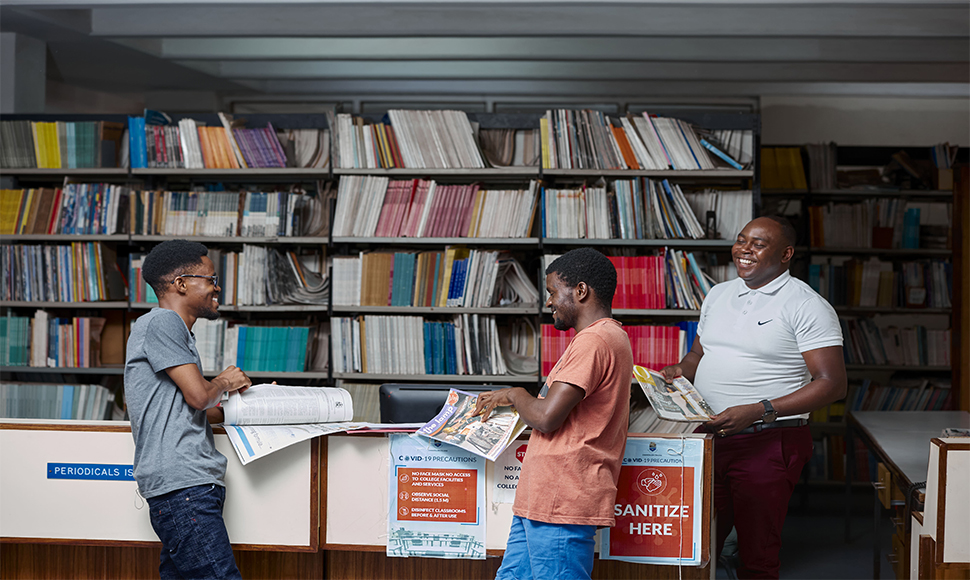 Services
The library provides information services to library users within and outside the university community. These services include:
Lending of library materials,

Traditional and electronic reference services and selective dissemination of information (SDI).
Other services provided by the library include research, publication and consultancy, information literacy and computer training for library users and conference facilities.
Sections in the Library
The first floor of the library houses several sections:
One of these is the Reserve Counter—for particular college, United Nations and allied agencies publications, journals and periodicals.

This floor also houses the American Corner—which is run and maintained by the American Embassy in Malawi in order to encourage cultural exchange between American and Malawi, as well as to encourage study abroad.

The Law Section – which is a legal depository for materials on the Malawian legal system, government publications and documents affiliated to the governance and policy of the nation – is also on the first floor.

Lastly, this floor also houses the Malawiana section, which curates publications particular to Malawian scholarship (including Masters and PhD Theses by Chancellor College Staff), literature and history.
The second floor of the library is the general and open shelf. Here the library provides access to both print and electronic information resources including number of print and electronic journals and books.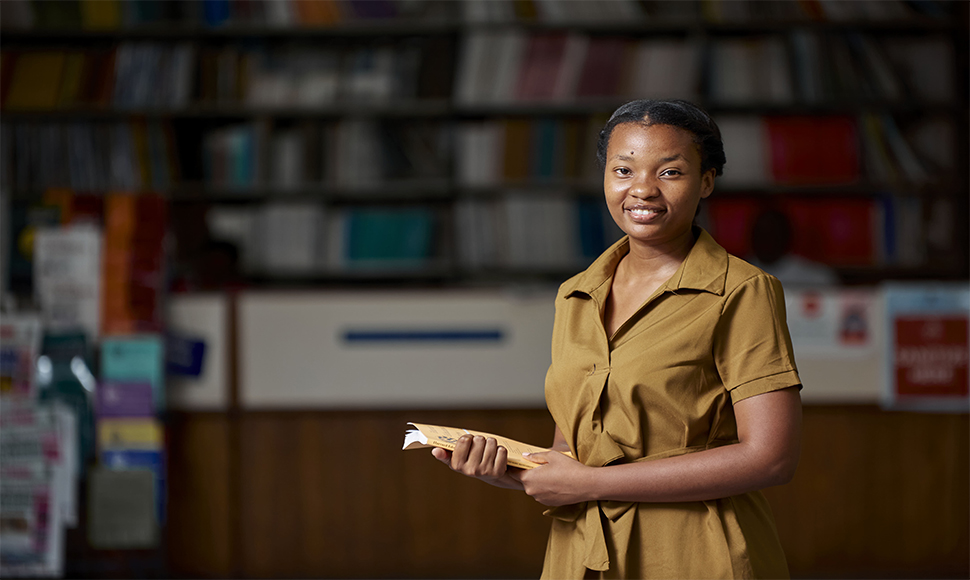 It maintains a collection of more than 300,000 titles and a number of electronic journal databases mostly under the PERI/INASP program. All these can be accessed with the bank of computers available to students.
The second floor of the main library is also home to the Chinese Corner—which is run and maintained by the Chinese Embassy in Malawi in order to encourage cultural exchange, learning of mandarin for Malawians and increase dialogue between China and Malawi at the academy.
Studying in the Library
The library has a large sitting capacity. Students organize themselves depending on their study needs. Post-graduate students may access cubicles for isolated research and undisturbed study. Cubicles can be booked and paid for at the main issue counter.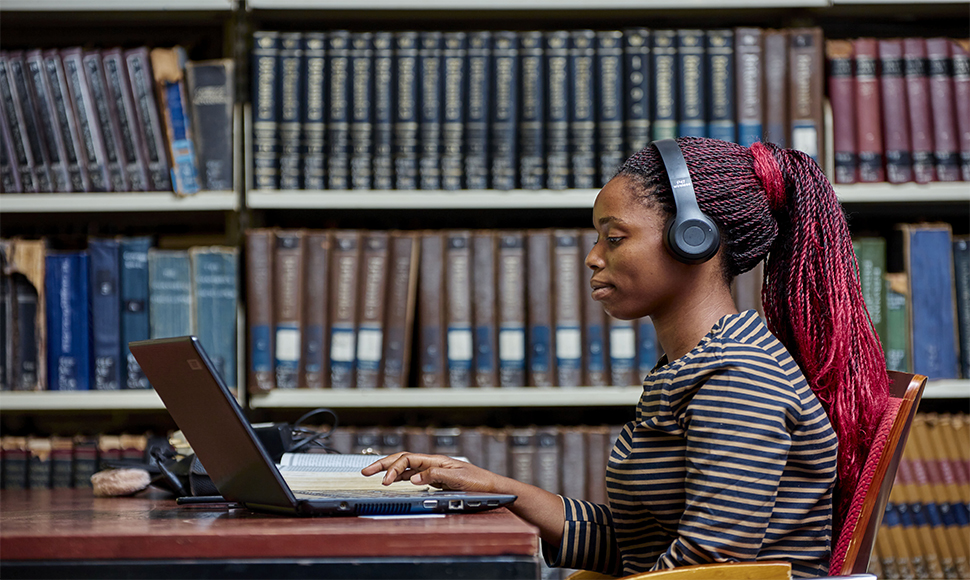 Under the Hood
The ground floor of this imposing building houses computer laboratories, e-learning classrooms, the college bindery, and a student bookshop.